Air Cushioning & Void Fill
Because void-fill is created "on-demand," Inventory and warehousing requirements are minimized. The rollstock, which creates the cushions, yields up to 170 cubic feet per roll - the equivalent of 12, 14-cubic-foot bags of loose fill! Additionally, the cushions are extremely lightweight, reducing shipping and disposal costs.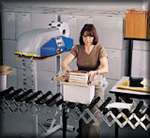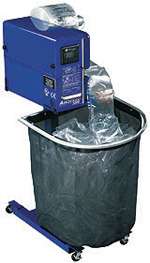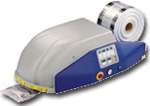 The lightweight cushions are 100% recyclable.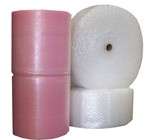 Bubble Cushioning  & Void Fill
We stock Regular and Antistatic Air Cushioning Bubble. Master bundles are 48" wide and are slit to create 12" or 24" rolls within the bundle. Save time and order perforated rolls which allow for easy tearing every 12" or 24". Custom slits and perforations are available upon request.
3/16" Small Bubble, 750 feet per roll            

    

1/8" Medium Bubble, 500 feet per roll

1/2" Large Bubble, 250 feet per roll
Regular bubble is manufactured with a minimum of 20% recycled plastic with a minimum of 10% post consumer content.
Other Bubble Products Include:
Bubble Out Bags

A
dhesive Bubble